April 2017 I painted the flats for a local production of She Kills Monsters at the Nordlof Center in Rockford, Il.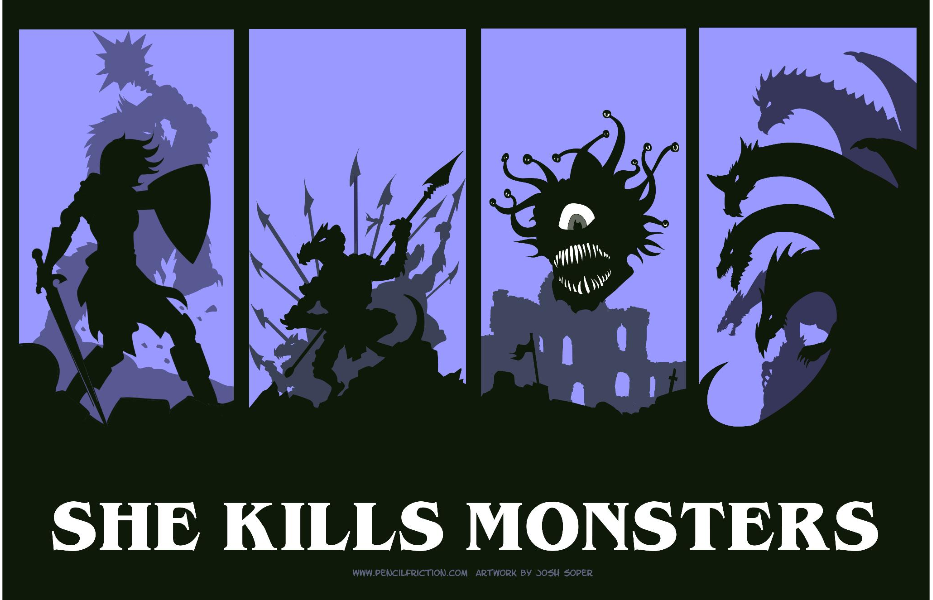 This is a promotional poster I made and still have available at conventions.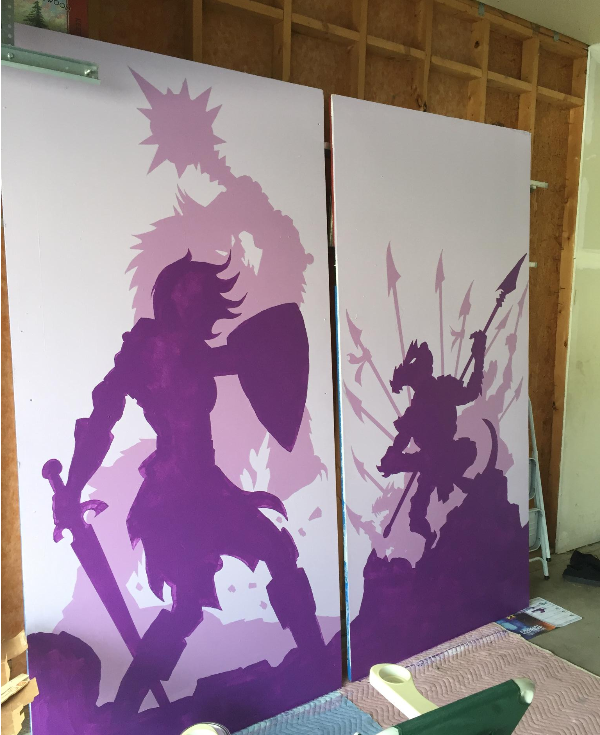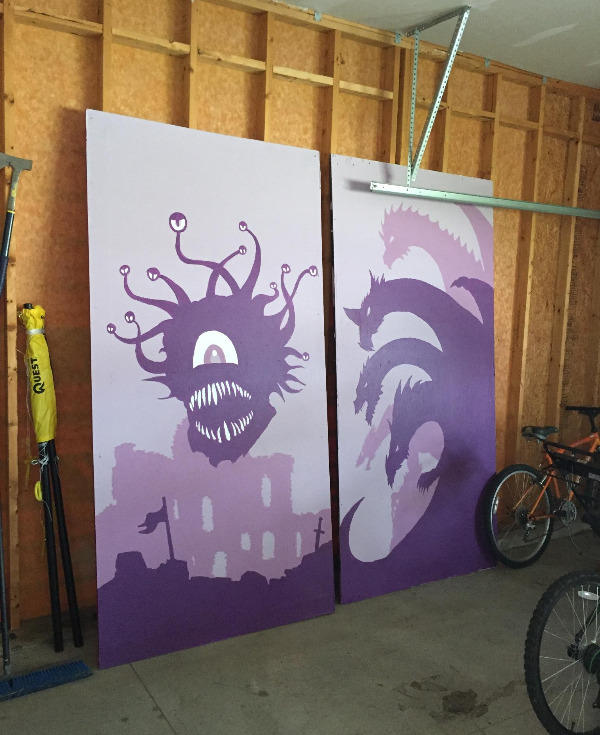 Here are the actual Flats 4 foot by 8 foot. I painted them in my garage and then transported them downtown to the Theater.