Inspired to Draw. Drawn to be Inspired.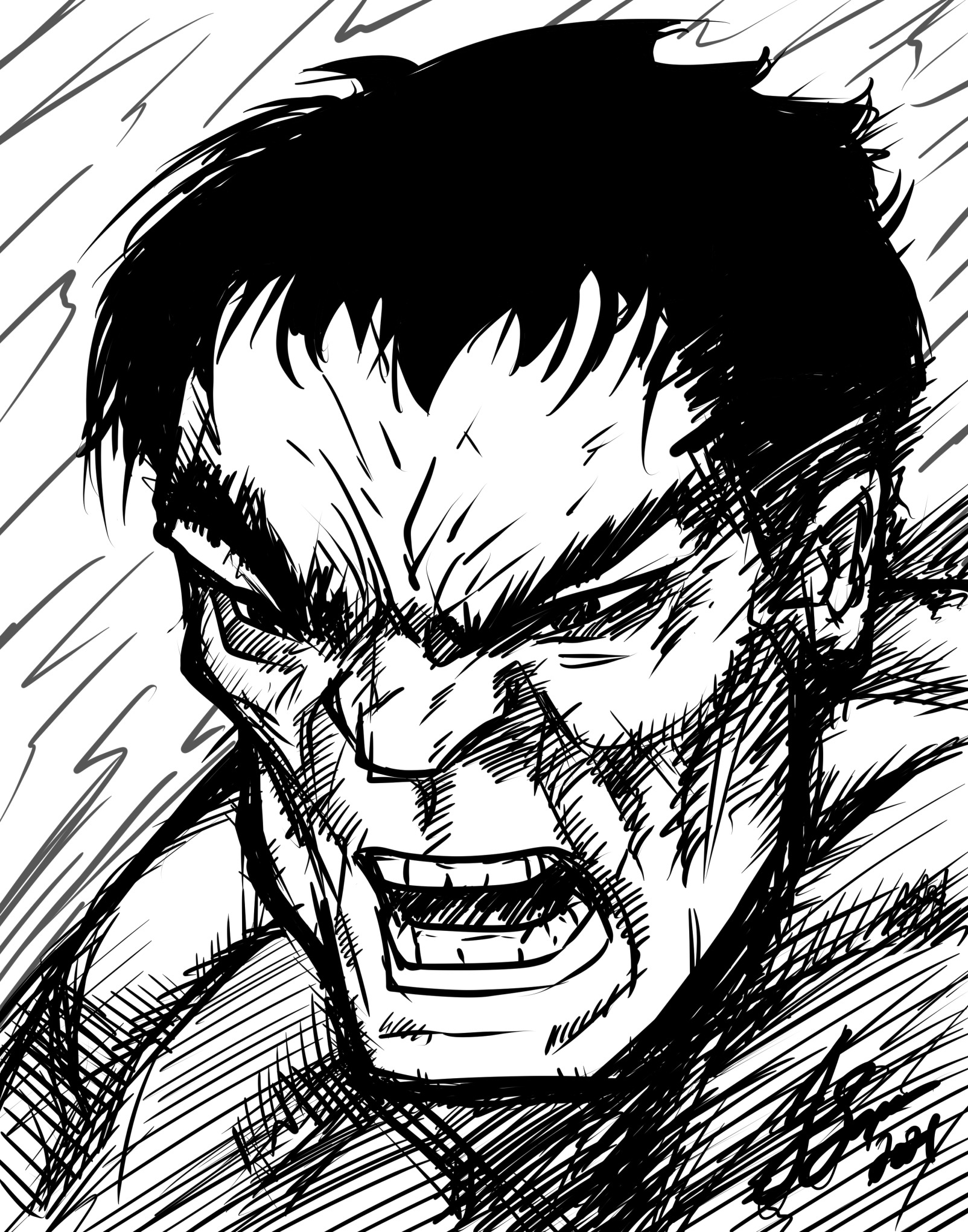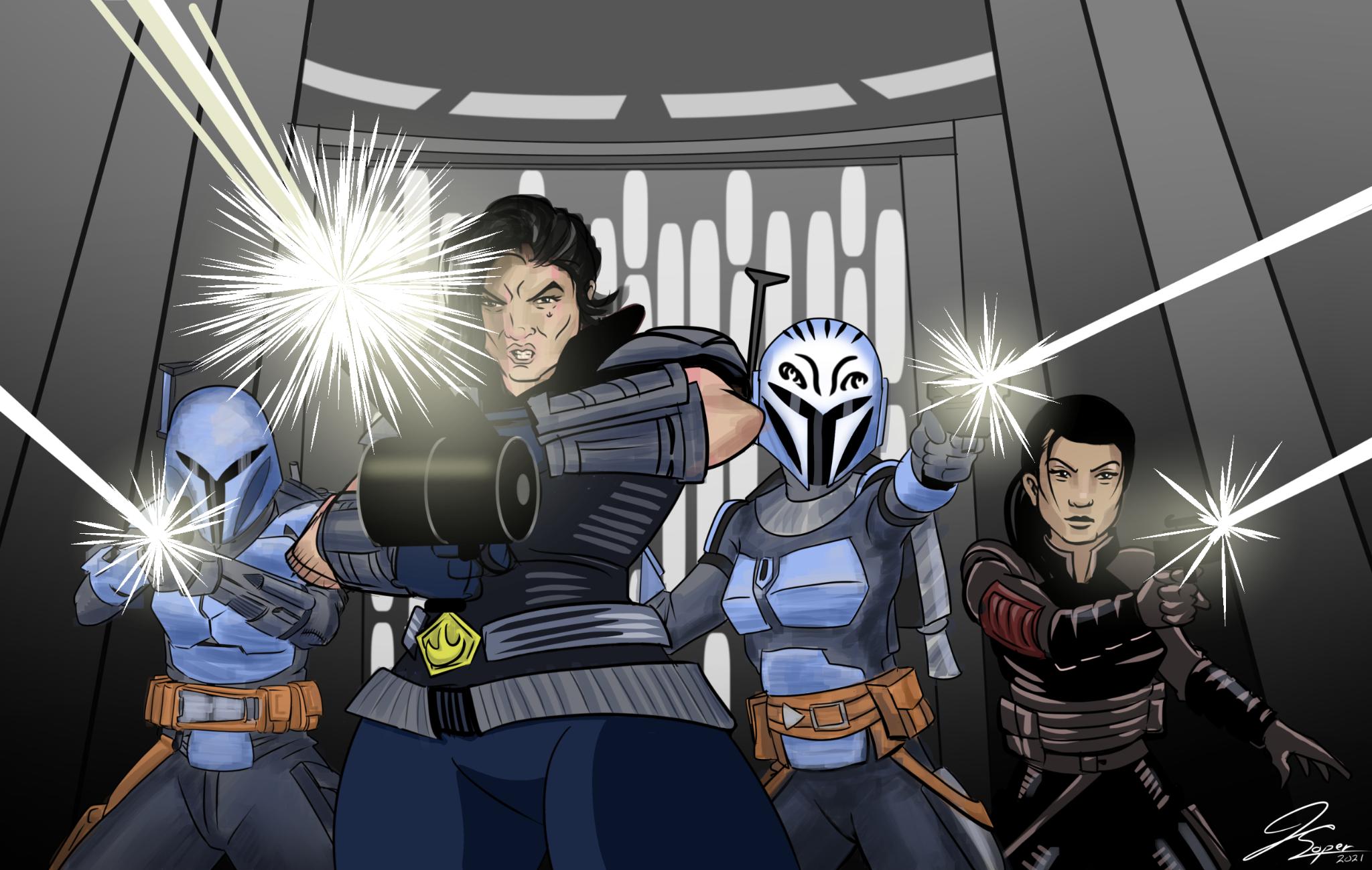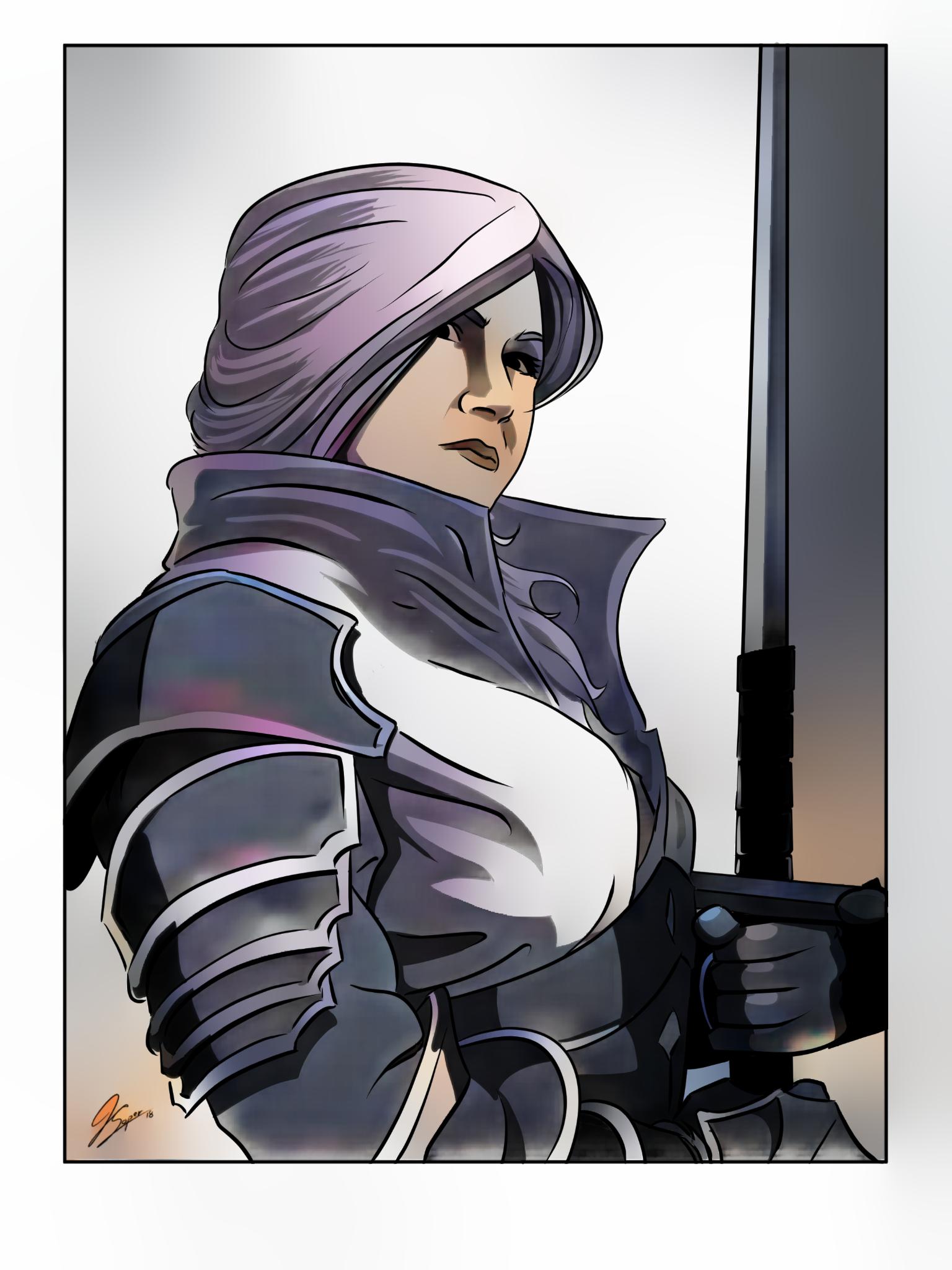 A project from 2019. It's a submission for an artwork contest for a local Charity Magic the Gathering Gaming Tournament called the Forest City Community Cup. We were to mix Magic The Gatheing characters with the town of Rockford. The destruction of the Clock tower to make make room for the Hard Rock Casino was pretty clever I thought but I didn't win...note to self-next year have more cleavage.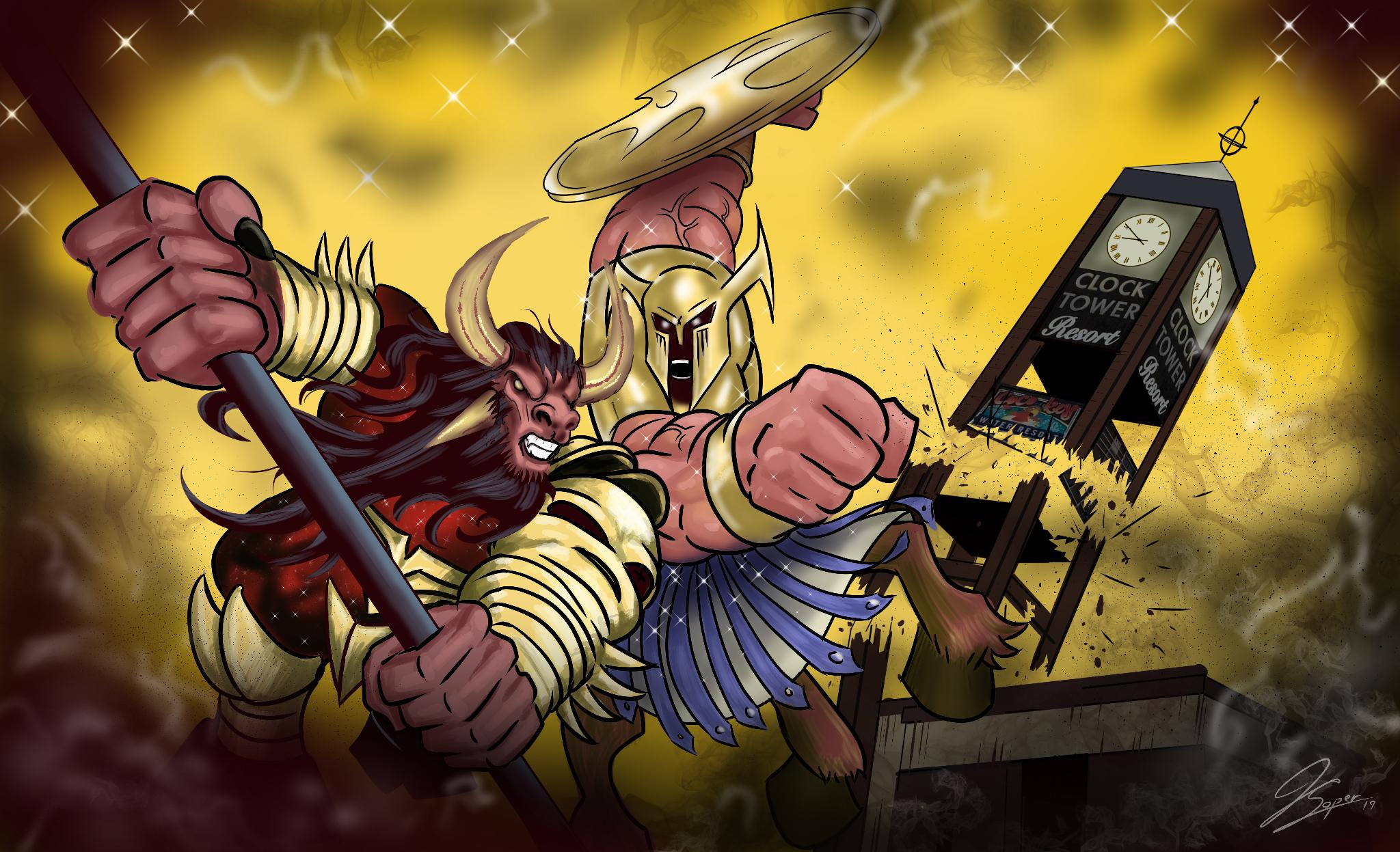 For fun I created a time lapse of creating this piece from rough to finished using Clip Art Studio.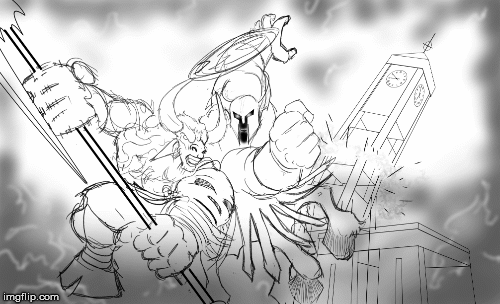 Project G was my first online comic written by my friend AJ Zammuto about a captured celestial being who eventually escapes and finds about life from a plain human's perspective. It was an awesome learning experiment but perhaps to bold for a first foray into this medium. Here's some of the pages.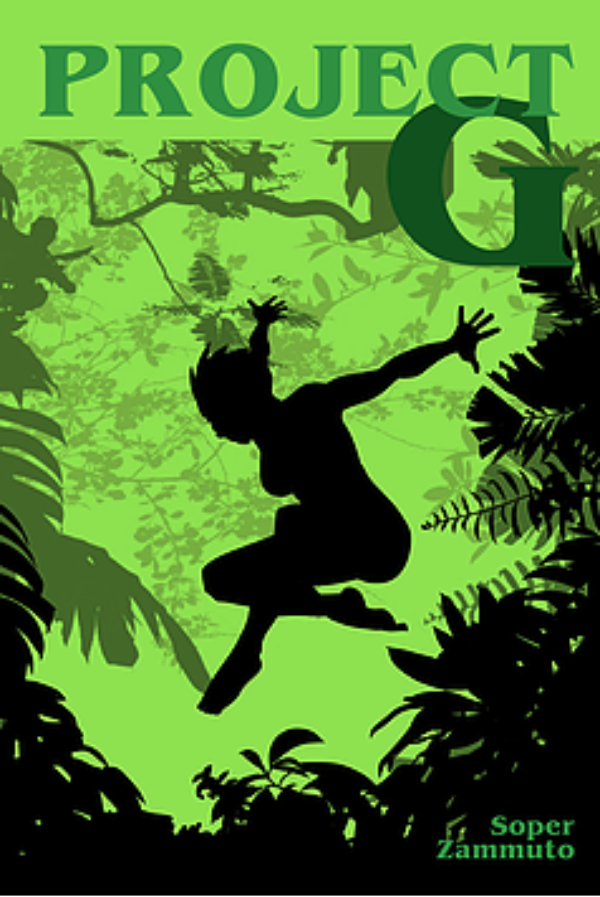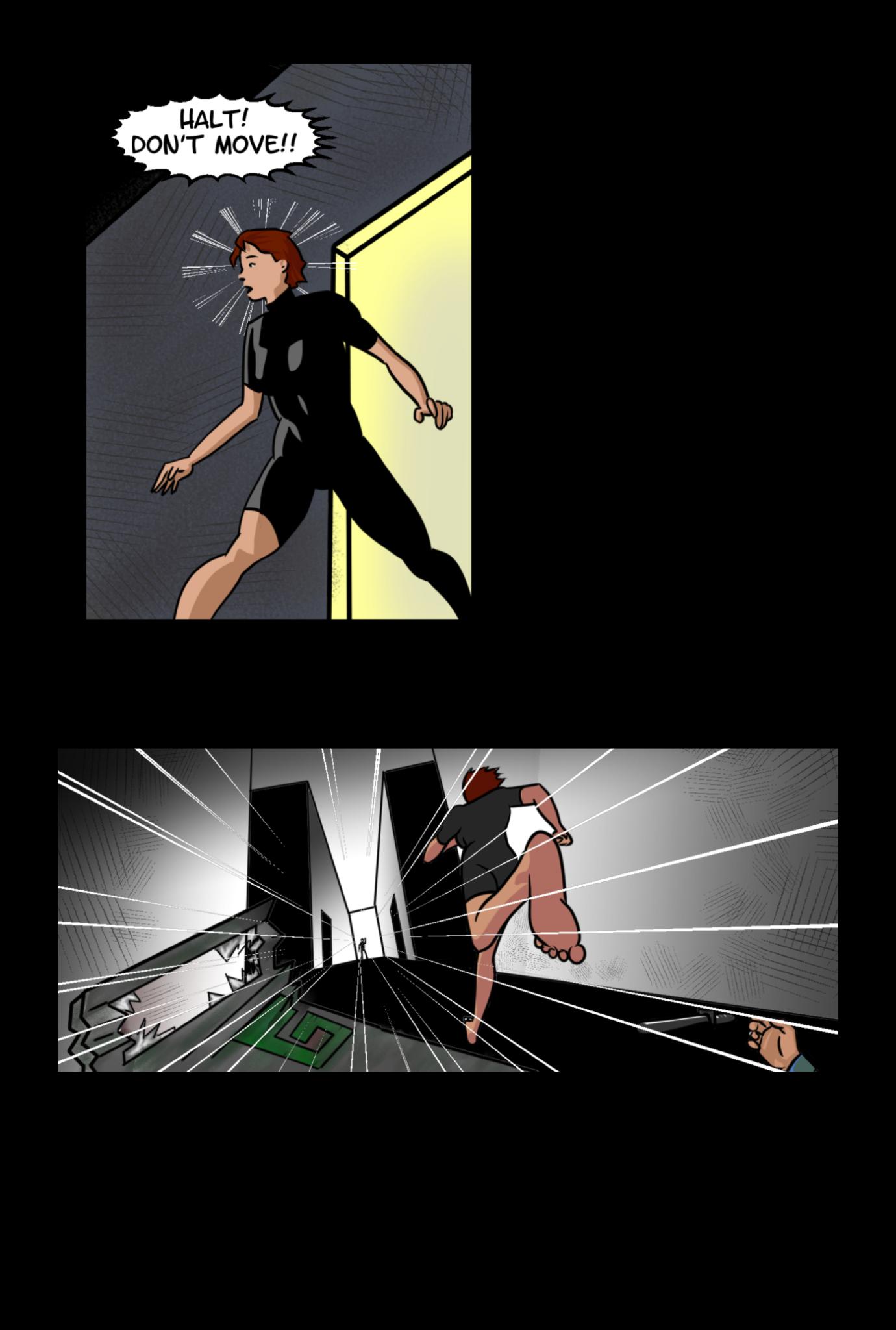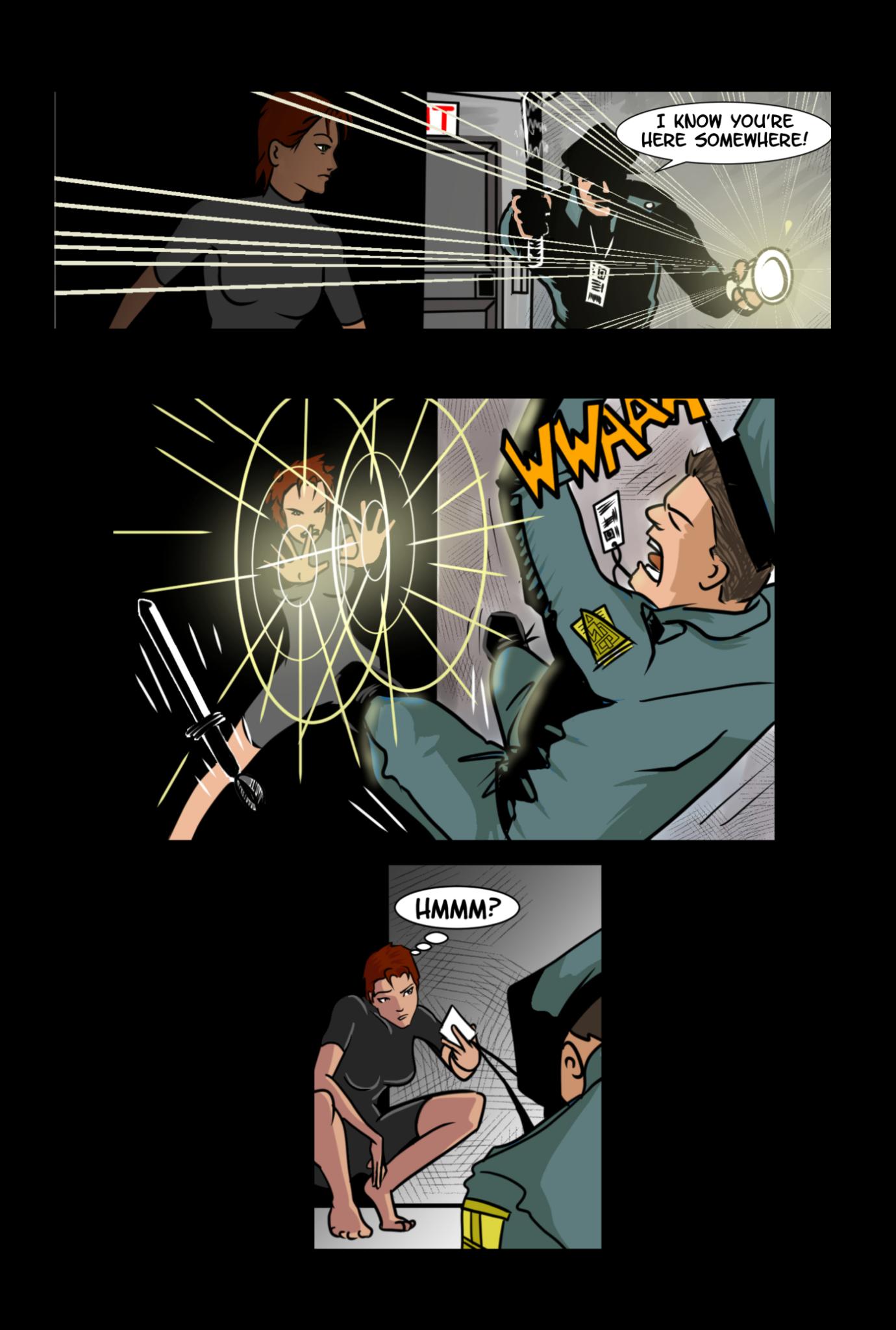 April 2017 I designed and painted the flats and poster for a local production of She Kills Monsters at the Nordlof Center in Rockford, Il.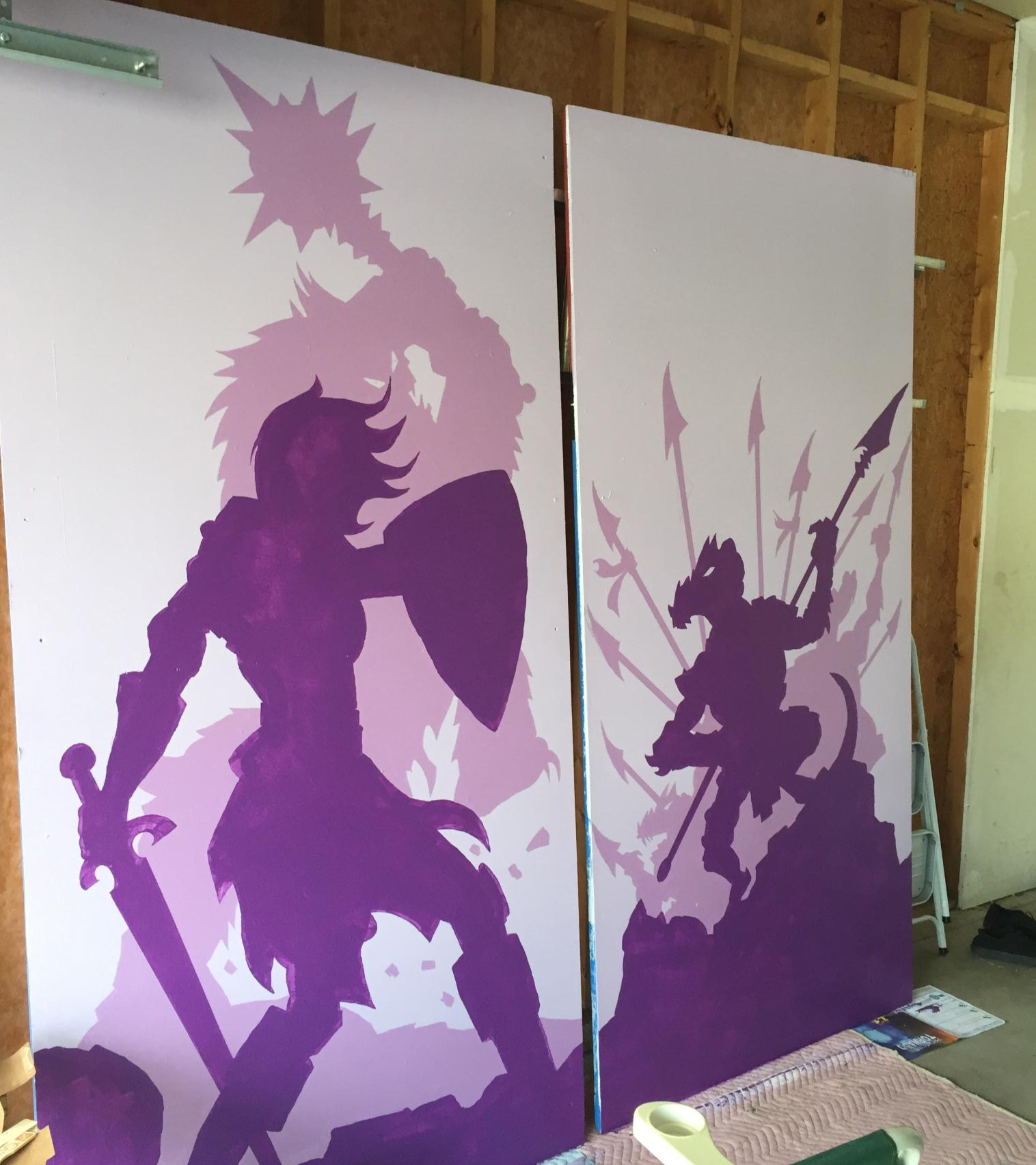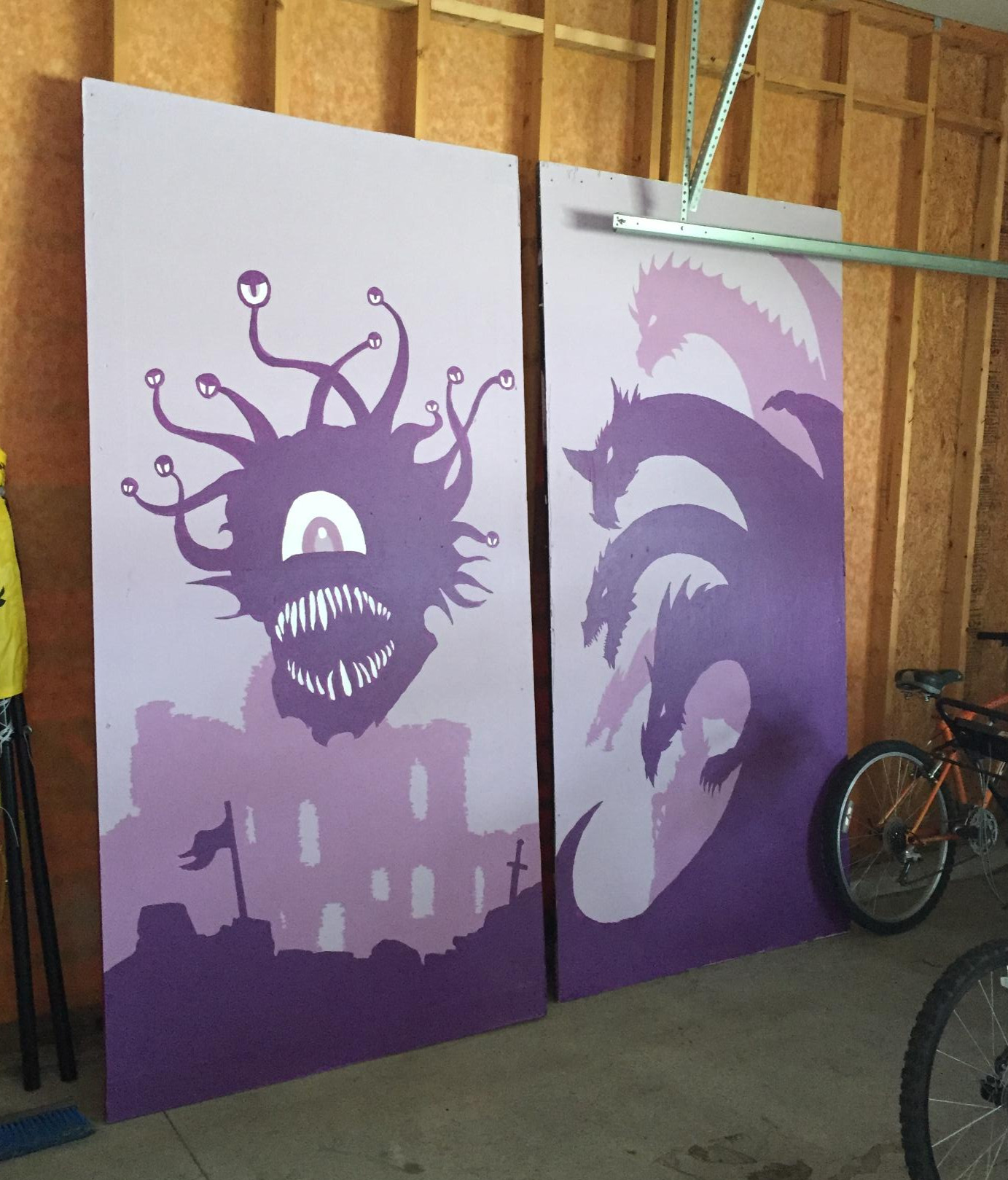 Here are the actual Flats 4 foot by 8 foot. I painted them in my garage and then transported them downtown to the Theater.